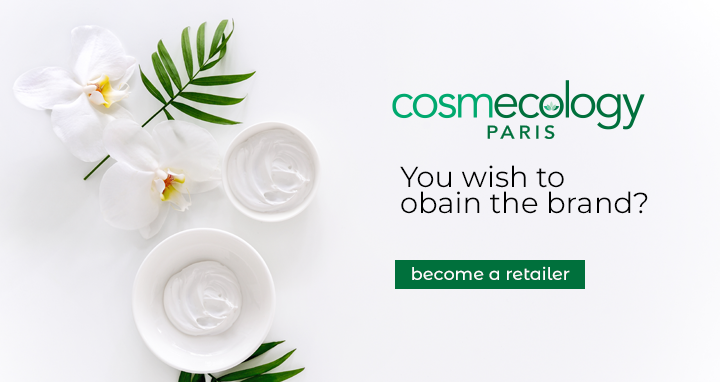 The universe of COSMECOLOGY product formulas...
The active ingredients of products come from plants.
Each active ingredient has the appropriate concentration for visible results.
Each formula respects the nature of your skin.
Each product's scent is skin-compatible.
Body hygiene and hair care products are environmentally friendly.
No tests are performed on animals.
Safe production in the laboratory is at the forefront of cosmetic technology.
Excluded ingredients:
Paraben-based preservatives
Phenoxyethanol
Formaldehyde
Toluene
Chemical filters
...for the well-being of both women and men
Facial care products with scientifically proven results
Scrubs that leave the complexion looking radiant
Masks that fully restore the complexion
Gentle cleansers that are a pleasure to use
Shower gels in harmony with Nature (the biodegradability of their surfactants are higher than 90%)
Efficient shampoos that are pleasant to use
Ensured safety and traceability of all products
Together for the earth's environment
COSMECOLOGY was born from a deep awareness that the future of mankind lies in respecting and preserving our beautiful nature:
Our product packaging is designed to minimise the amount of material used, and is also recyclable.
Product information and references have been removed since most of the information is available on www.cosmecology.com, an initiative by which technology contributes to conserving the planet's resources.
News
On March 26, 2012, Cosmecology received the « H. Pierantoni Innovative award » for their concept and their innovative products. It was awarded by the magazine "Les Nouvelles Esthétiques Spa" at the 42nd International Congress. The H.Pierantoni Innovative award was created nearly 15 years ago, and has become a veritable institution in the world of beauty and cosmetics.